About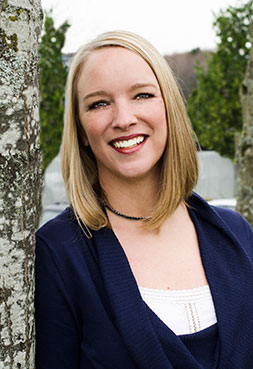 As a therapist I operate under the belief that all people possess what it is they need to thrive. Sometimes our lives become unbalanced and we have difficulty finding the answers to our problems. Intentional growth and change is not always easy but it is worth the effort. Seeking a therapist to join you in this process can be incredibly freeing and rewarding. The work that is done in therapy is a synergy of the therapeutic relationship. As individuals we have a lot to gain by learning how we interact with others. Finding a therapist who you believe will work well with you is paramount to this process. Do not settle in your choice. I invite you to search for who you think will work best with you.
I work with multiple perspectives to understand the complexities of life. I believe that the past, present and future are all relevant to who we are in any given moment. I incorporate many different therapeutic modalities into my work. People and circumstances vary, as does my organizing approach for each client. I believe that I have an obligation to my clients to continually learn and professionally develop. You will not be on the road to learning alone. I am a strength based, client centered, systemic therapist and I incorporate family of origin work into my practice. I primarily use Emotionally Focused Therapy, LifeSpan Integration, Solutions Based Therapy, with mindfulness, psycho-education and somatic experiencing.
I approach therapy like I approach life, open, dedicated, abundant in love and joy, these qualities are used to elicit a quality of exploration in therapy. This is a time for discovery. I hold expertise about human health and behavior but you bring an equally important contribution to this work. My simple expectation of my clients is that they bring their expertise about themselves to share with me. I will encourage you as you learn more about yourself in this process and you will be amazed by what you can learn.